A Beautiful Life
Ned Sevil was 30 when he died 0n Boxing Day 2010, two weeks after being diagnosed with bowel cancer. To have him die from cancer was a shock to us all. The symptoms of his cancer had been masked by his Cystic Fibrosis.
The night before he died Ned said, "I feel such gratitude for every moment of my life. I've had a beautiful life. Mum, don't make a big deal out of this".
Born in Tamworth, Ned grew up in the bush. Later he moved to Sydney and lived by the sea. He travelled throughout Australia, and overseas
He studied at the Sydney College of the Arts, gaining Honours in Photography. At art school he developed as an artist, and he met Anna, the love of his life. They had a wonderful relationship. Anna was an endless source of love and support for Ned.
Ned was an inspired artist who exhibited in a variety of spaces from abandoned buildings to prominent galleries. He also exhibited collaboratively with his brother Tom, and father Tony.
After finishing university Ned and Anna went to work in an Aboriginal community, Warmun, in the East Kimberley. They fell in love with the country and the Gija people. Ned and Anna lived and worked there for six years, returning south each
summer. At Warmun Ned worked as a youth worker, and later facilitated a project initiated by the Gija elders taking young people out bush, making films about culture, language and bush medicine.
Ned had a loving and supportive family, and many friends whom he loved and who loved him throughout his childhood and adult life.
A generous and playful spirit, Ned loved to be silly. He had a huge, loving, open heart and a contagious giggle. There was a lot of happiness in his life.
Ned died with grace and acceptance. He always said that having Cystic Fibrosis was a gift, and that if he had his life again he would choose to have CF, because it made every moment precious.
He will be loved forever and always.
Written by  Christine Mason, Christopher Thomas, Tom Sevil and Tony Sevil  for the Cystic Fibrosis newsletter
_______________________________________________________________________
Recently I returned to a beach on the north coast where I used to holiday with my younger son.  He loved drawing boats. Walking along the beach I spotted this matted material that looked something like a boat
I found  some driftwood for a mast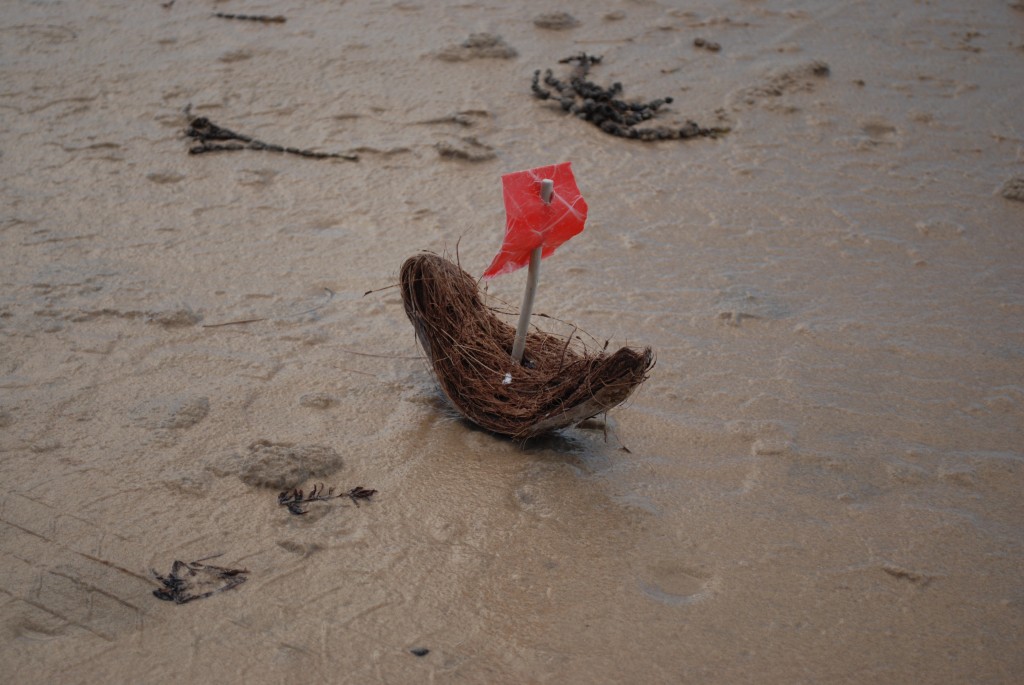 And a piece of red plastic for a sail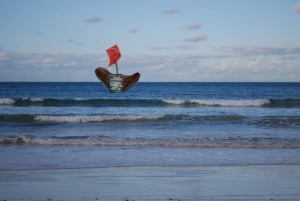 And with the help of Photoshop sent postcards to family and friends
 ……………………..
The Gathering
At the memorial for my son down by a river we made little boats with messages in them and launched them  to drift down the river. Photographs by Nico Coblyn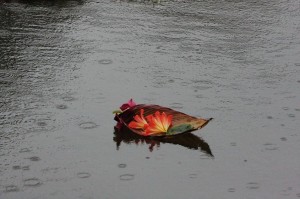 riverboat 3